Responsive Web Design And Development Services in Phoenix
Feb 11, 2022
Services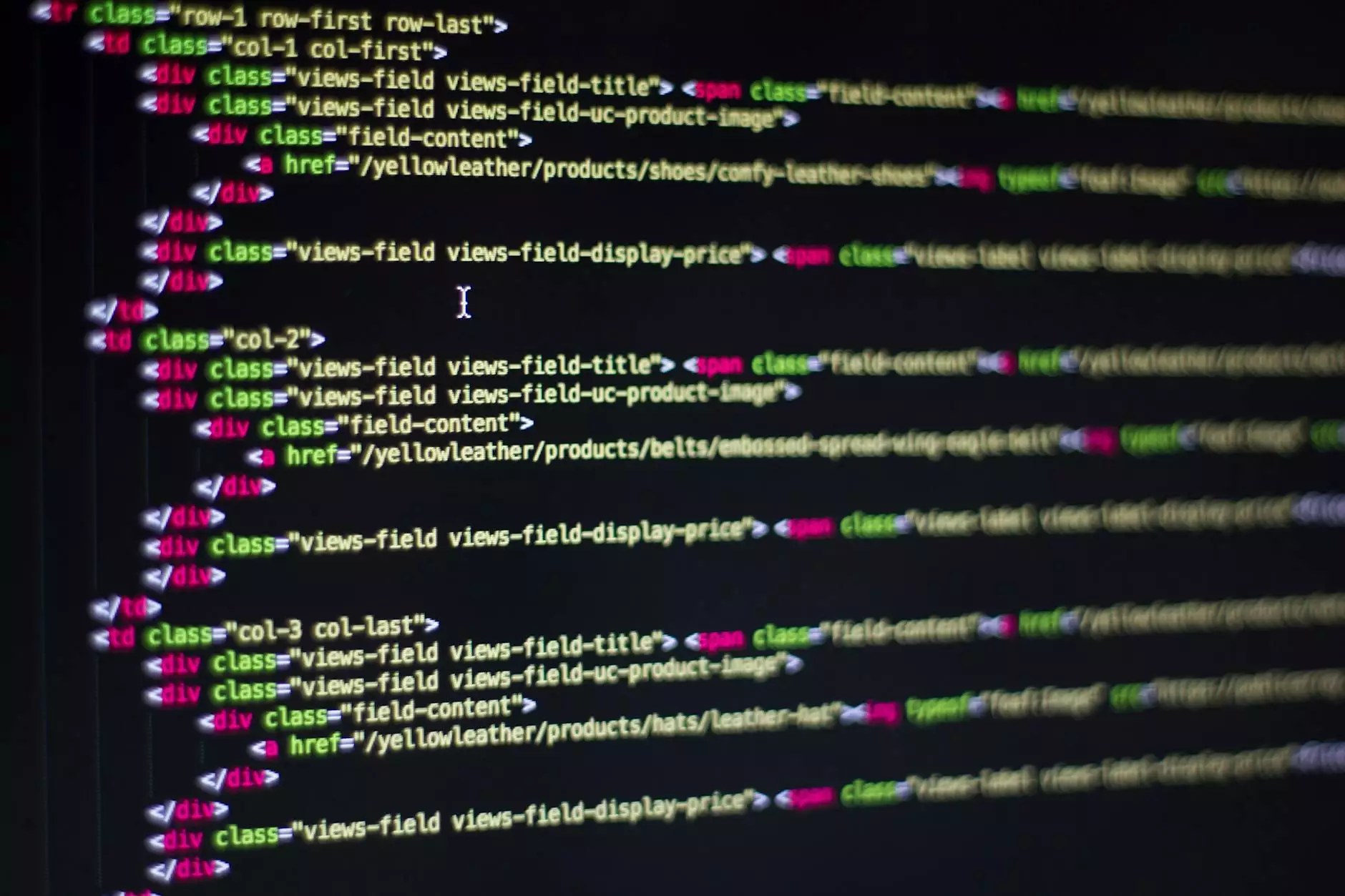 Welcome to SEO Experts Arizona, the leading provider of responsive web design and development services in Phoenix. When it comes to creating a successful online presence, having a website that is visually appealing, user-friendly, and accessible across all devices is crucial. Our team of skilled professionals is dedicated to delivering high-quality solutions that can help your business stand out in the digital landscape.
Why Choose Responsive Web Design?
Responsive web design has become essential in today's increasingly mobile world. With a growing number of users accessing the internet through smartphones, tablets, and other devices, it is vital to ensure your website is optimized for all screen sizes. By implementing responsive design techniques, your website will automatically adapt its layout and content to provide an optimal viewing experience across various devices.
The Benefits of Responsive Web Design
1. Improved User Experience:
Responsive websites create a seamless experience for visitors, allowing them to navigate and interact with your content effortlessly. By eliminating the need for zooming, scrolling, or resizing, you can deliver a smooth and enjoyable user experience.
2. Increased Mobile Traffic:
With the rise of mobile usage, having a responsive website becomes crucial for attracting and retaining mobile users. By offering a mobile-friendly experience, you can tap into the vast potential of mobile traffic and reach a wider audience.
3. Search Engine Optimization (SEO) Benefits:
Google and other search engines favor responsive websites, as they provide a consistent user experience across different devices. Having a responsive web design can positively impact your search engine rankings and improve your online visibility.
Our Responsive Web Design and Development Services
At SEO Experts Arizona, we offer a comprehensive range of responsive web design and development services tailored to meet your specific business needs. Our team of experts utilizes the latest technologies and follows industry best practices to deliver outstanding results.
1. Responsive Website Design:
We specialize in creating visually stunning websites that are fully optimized for responsiveness. Our talented designers will work closely with you to develop a unique and engaging website that reflects your brand identity and captivates your target audience.
2. Mobile App Development:
In addition to responsive websites, we also develop custom mobile applications to further enhance your digital presence. Our experienced app developers will create intuitive and feature-rich applications that offer seamless experiences on various mobile platforms.
3. E-commerce Solutions:
If you're planning to sell products or services online, our e-commerce solutions can help you establish a robust and user-friendly online store. From shopping cart integration to secure payment gateways, we'll ensure your e-commerce platform delivers optimal performance and drives conversions.
4. Website Maintenance and Support:
Keeping your website up to date is crucial for its smooth operation and security. Our team provides ongoing website maintenance and support services, ensuring that your website remains secure, fast, and fully functional.
Contact Us for Responsive Web Design And Development Services in Phoenix
Ready to take your online presence to the next level with our responsive web design and development services? Contact SEO Experts Arizona today to discuss your requirements and get a free quote. We are committed to delivering exceptional solutions that drive results and help your business succeed in the digital marketplace.