Use these top 5 paid search tactics to generate leads for your business
Oct 26, 2022
Blog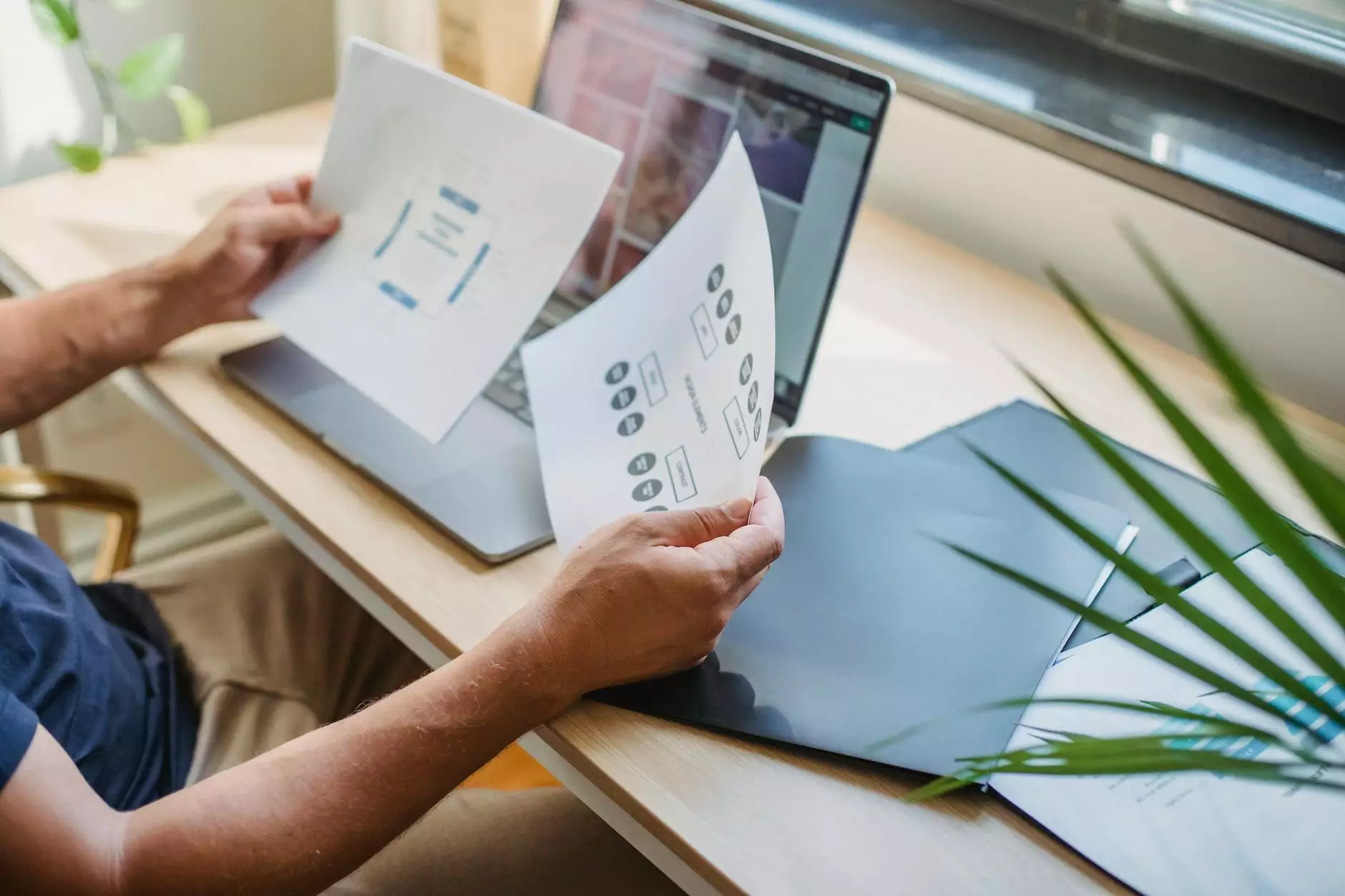 Introduction
Welcome to SEO Experts Arizona, the premier digital marketing agency specializing in paid search tactics to help businesses generate leads. In this article, we will discuss the top 5 paid search tactics that can drive targeted traffic to your website, increase conversions, and ultimately help you achieve your business goals.
1. Pay-Per-Click (PPC) Advertising
One of the most effective ways to generate leads is through Pay-Per-Click (PPC) advertising. With PPC, your ads can appear on search engine results pages (SERPs) when users search for relevant keywords related to your business. By targeting specific keywords, you can reach the right audience and increase your chances of converting potential customers into leads.
Benefits of PPC Advertising:
Immediate Results: Unlike organic search traffic, PPC advertising allows you to instantly appear on the top of search results, giving your business immediate visibility.
Increased Brand Exposure: PPC ads can boost your brand awareness and visibility, making it easier for potential customers to recognize and remember your business.
Targeted Advertising: By defining your target audience and selecting specific keywords, you can ensure that your ads are shown to the right people at the right time.
Trackable and Measurable: With PPC campaigns, you can easily track and measure the performance of your ads, enabling you to optimize your campaigns for better results.
2. Display Advertising
Display advertising involves placing banner ads or interactive ads on relevant websites and online platforms. This tactic can help you reach a wider audience and attract potential leads who may have an interest in your products or services. Display ads can be highly visual and engaging, capturing the attention of users and encouraging them to click through to your website.
Key Advantages of Display Advertising:
Brand Visibility: Display ads increase your brand visibility, ensuring that your business remains top of mind for potential customers.
Wide Reach: By selecting the right websites and platforms for your ads, you can reach a broader audience, expanding your business reach and increasing your chances of lead generation.
Targeted Ad Placement: Display advertising allows you to choose where your ads are displayed, ensuring they are shown to users who are most likely to be interested in your offerings.
Engaging Visual Formats: Display ads enable you to create visually appealing and interactive formats that grab users' attention, increasing the likelihood of them clicking through to your website.
3. Remarketing Campaigns
Remarketing campaigns are a powerful tactic to re-engage users who have previously visited your website but did not convert into leads or customers. By placing targeted ads in front of these users as they browse other websites or social media platforms, you can remind them of your business and entice them to return and complete their desired action.
Benefits of Remarketing Campaigns:
Increased Conversion Rates: Remarketing campaigns target users who have already shown interest in your business, making them more likely to convert into leads or customers.
Enhanced Brand Recall: By consistently displaying your ads to users who have previously interacted with your website, you reinforce your brand message and increase brand recall.
Precision Targeting: Remarketing campaigns allow you to segment your audience and serve personalized ads based on their previous interactions with your website, resulting in higher engagement rates.
Cost-Effective: Compared to other paid advertising tactics, remarketing campaigns often have a higher return on investment, as you are targeting users who already have familiarity with your brand.
4. Social Media Advertising
Social media advertising has become an integral part of digital marketing strategies. With platforms like Facebook, Instagram, Twitter, and LinkedIn, you can target specific demographics, interests, and behaviors to reach your ideal audience. Social media ads can be highly personalized, allowing you to create campaigns that resonate with your target market and drive leads to your business.
Advantages of Social Media Advertising:
Highly Targeted: Social media platforms provide extensive targeting options, ensuring that your ads are shown to the most relevant audience for your business.
Improved Engagement: Social media ads are designed to encourage user engagement through likes, comments, shares, and clicks, increasing the visibility of your business and attracting potential leads.
Expanded Reach: With billions of active users on social media platforms, your ads can reach a vast audience, helping you connect with potential leads worldwide.
Enhanced Analytics: Social media advertising provides detailed analytics and insights, allowing you to refine your campaigns and target your audience more effectively for optimum lead generation.
5. Video Advertising
Video advertising has gained tremendous popularity in recent years. Platforms like YouTube and other video sharing networks offer opportunities to reach your target audience through engaging and informative video ads. Videos can effectively capture attention, evoke emotions, and deliver your brand message in a memorable way, making them a powerful tool for lead generation.
Benefits of Video Advertising:
Higher Engagement: Videos have the potential to captivate audiences, leading to increased engagement and higher chances of lead generation.
Improved Conversions: Video ads can effectively communicate your value proposition, showcase your products or services, and drive users to take action, resulting in improved conversions.
Wider Reach: Platforms like YouTube have billions of monthly active users, providing you with a massive audience to target and generate leads from.
Enhanced Shareability: Compelling videos have a higher potential to be shared by users, amplifying your reach and increasing the likelihood of lead generation.
Conclusion
By implementing these top 5 paid search tactics - PPC advertising, display advertising, remarketing campaigns, social media advertising, and video advertising - you can generate high-quality leads and drive significant growth for your business. As a leading digital marketing agency specializing in paid search strategies, SEO Experts Arizona is here to help you optimize your campaigns and achieve your business goals. Contact us today to discuss how we can take your lead generation to the next level.