Strategies for Increasing Your Website's Visibility
Jun 13, 2022
SEO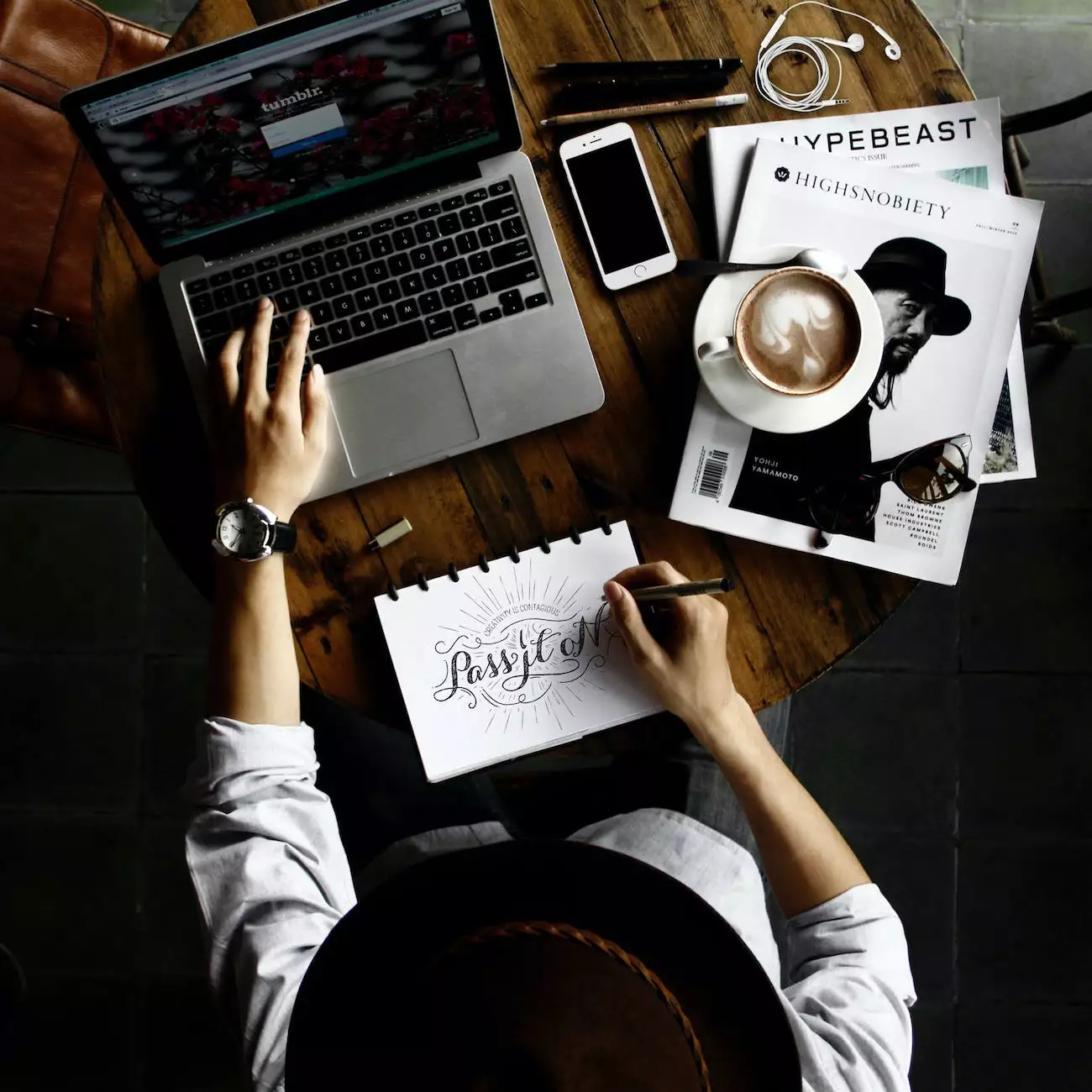 Introduction
Welcome to SEO Experts Arizona, your trusted leader in Business and Consumer Services - Digital Marketing. In today's digital landscape, having a highly visible website is crucial for business success. If your website is not easily found by search engines and potential customers, you may be missing out on valuable opportunities. In this comprehensive guide, we will provide you with effective strategies that can help increase your website's visibility and outrank your competitors.
1. Keyword Research and Optimization
One of the first steps towards improving your website's visibility is conducting thorough keyword research. By identifying relevant keywords and phrases that your target audience is searching for, you can optimize your website's content to align with their search intent. Incorporating these keywords strategically throughout your website's pages, meta tags, headings, and alt text can significantly boost your chances of ranking higher in search engine results.
2. Quality Content Creation
Creating high-quality, engaging content is paramount for improving both user experience and search engine visibility. Regularly publishing informative blog articles, in-depth guides, and engaging multimedia content not only establishes your website as a reputable source of information but also encourages other websites to link back to your content. This, in turn, enhances your website's authority and improves its visibility in search results.
3. On-Page Optimization
Optimizing your website's on-page elements is crucial for both search engines and users. Ensure your HTML tags, including title tags, meta descriptions, headers, and image alt tags, incorporate relevant keywords and accurately describe your content. Make sure your website's structure is logical and easy to navigate, with concise URLs that include targeted keywords. Additionally, use appropriate header tags (H1-H6) to structure your content, making it easier for search engines to crawl and understand the information on your website.
4. Technical SEO
Investing in technical SEO is essential for improving your website's visibility. Optimize your site's loading speed by compressing images, minifying CSS, and using caching techniques. Ensure your website is mobile-friendly and responsive, as mobile compatibility is increasingly important for search engine rankings. Regularly monitor and fix any broken links or crawl errors, and consider implementing schema markup to provide search engines with additional information about your website's content.
5. Backlink Building
Earning high-quality backlinks from reputable websites is another powerful strategy for increasing your website's visibility. Cultivate relationships with relevant industry influencers, participate in guest blogging, and create shareable content that naturally attracts links. The more authoritative and diverse the websites linking to your content, the higher your website's domain authority will become, leading to improved search rankings.
6. User Experience Optimization
Providing a seamless and enjoyable user experience is vital for both search engine rankings and user satisfaction. Ensure your website is mobile-friendly, intuitive, and easy to navigate. Organize your content with clear headings, subheadings, and bullet points to improve readability. Create compelling calls-to-action and visually appealing designs to encourage user engagement and reduce bounce rates. Prioritizing user experience will not only improve your website's visibility but also convert visitors into loyal customers.
7. Local SEO Strategies
If your business operates within a specific geographic area, implementing local SEO strategies is crucial for increasing your website's visibility among local customers. Claim your business listings on popular directories such as Google My Business, Yelp, and Bing Places for Business. Optimize your website's content and meta tags with location-specific keywords. Encourage your satisfied customers to leave positive reviews, as they can significantly impact local search rankings.
8. Continuous Monitoring and Analysis
The digital landscape is constantly evolving, and so should your SEO strategies. Continuously monitor your website's performance using tools like Google Analytics and Google Search Console. Analyze key metrics such as organic traffic, bounce rates, conversion rates, and keyword rankings. Identify areas for improvement, experiment with new tactics, and adapt your strategies accordingly.
Conclusion
Improving your website's visibility requires a comprehensive approach that encompasses various strategies, including keyword research and optimization, quality content creation, on-page optimization, technical SEO, backlink building, user experience optimization, local SEO, and continuous monitoring. By implementing these strategies and staying informed about the latest SEO trends, you can successfully outrank your competitors, attract relevant organic traffic, and boost your online visibility. Trust SEO Experts Arizona, the leaders in Business and Consumer Services - Digital Marketing, to help you navigate the ever-changing world of SEO and achieve long-term success for your website.