A Beginner's Guide to Google Data Studio
Feb 8, 2018
Blog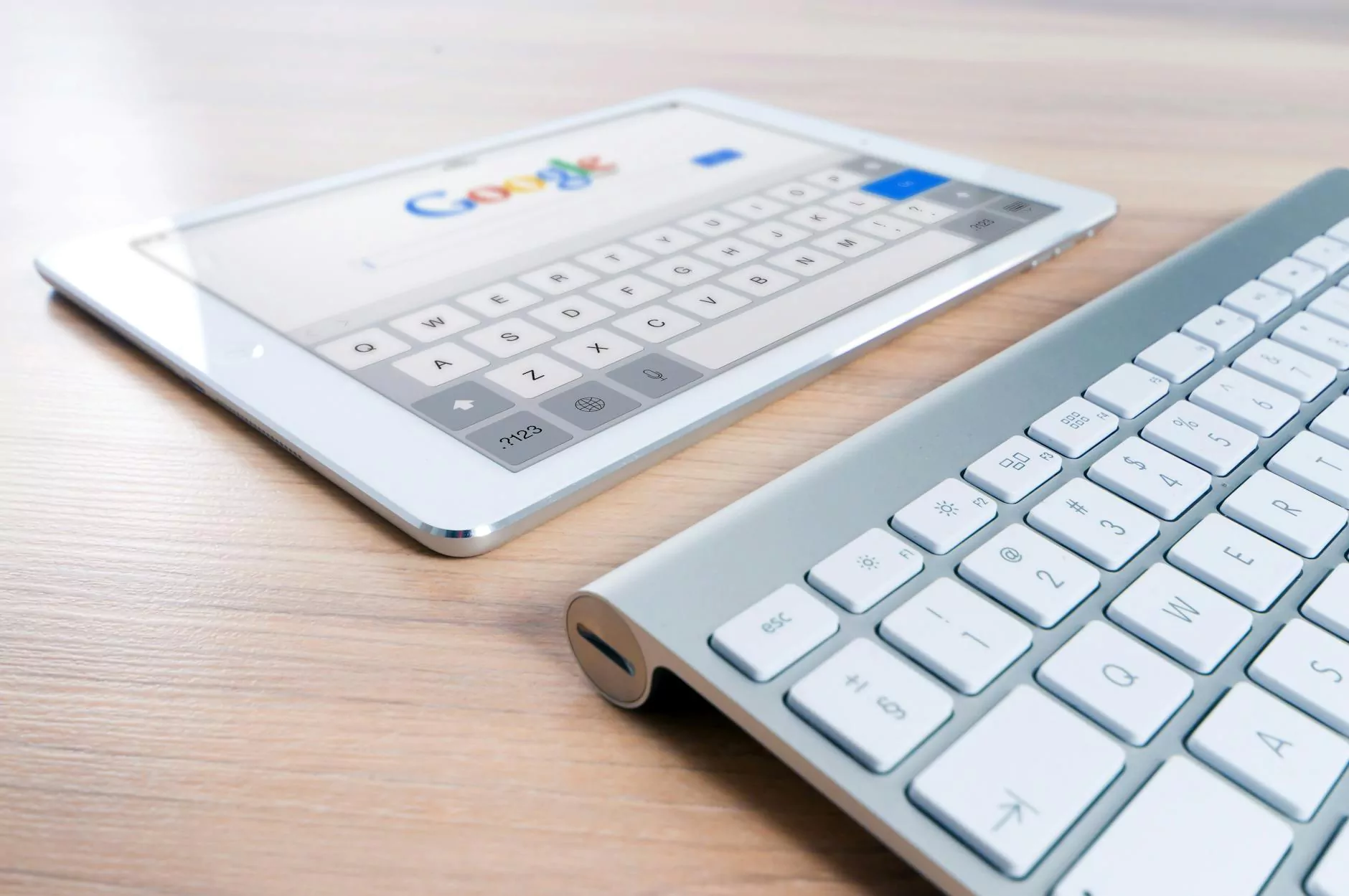 Introduction
Welcome to SEO Experts Arizona's comprehensive guide to Google Data Studio. As a leader in digital marketing solutions, our team is dedicated to providing valuable insights and strategies to help businesses optimize their online presence. In this guide, we will dive deep into the basics of Google Data Studio, its features, and how it can revolutionize your data reporting and visualization efforts.
What is Google Data Studio?
Google Data Studio is a powerful data visualization and reporting tool offered by Google. It allows businesses to connect various data sources, create interactive and visually rich reports, and share them with stakeholders. With Google Data Studio, you can transform raw data into insightful and engaging visualizations, making it easier to derive meaning from your data.
Why Use Google Data Studio for Data Reporting?
Data reporting is an essential component of any successful digital marketing strategy. It helps to track your performance, measure key metrics, and make data-driven decisions. Google Data Studio provides several advantages over traditional reporting methods:
Easy Data Integration: Google Data Studio allows you to connect various data sources, such as Google Analytics, Google Ads, and social media platforms, eliminating the need for manual data gathering.
Visual Appeal: With Google Data Studio's intuitive interface, you can create visually appealing and interactive reports, making it easier for stakeholders to understand and interpret the data.
Real-Time Collaboration: Collaborate with team members and stakeholders in real-time, ensuring everyone has access to the latest data and insights.
Data Sharing Made Simple: Share your reports with clients and colleagues effortlessly, either by granting view-only access or allowing them to edit and customize the reports.
Customization Options: Customize your reports to match your brand's style and aesthetic, ensuring consistency and professionalism.
Getting Started with Google Data Studio
Now that you understand the benefits of using Google Data Studio, let's walk through the process of getting started:
1. Sign in to Google Data Studio
If you already have a Google account, simply navigate to https://datastudio.google.com/ and sign in with your credentials. If you don't have an account, you can create one by following the instructions on the website.
2. Connect Your Data Sources
Once you have signed in, you will need to connect your desired data sources to Google Data Studio. This could include Google Analytics, Google Ads, spreadsheet data, or third-party connectors. Follow the on-screen instructions to establish the necessary connections.
3. Create a New Report
After connecting your data sources, you are ready to create your first report. Click on the "Create" button and select "Report" from the dropdown menu. You can choose from various templates or start from scratch.
4. Design and Customize Your Report
Google Data Studio offers a range of customization options to make your report unique and impactful. You can add charts, graphs, tables, and other visual elements to showcase your data effectively. Experiment with different design elements until you achieve the desired look and feel.
5. Share and Collaborate
Once you have created your report, it's time to share it with your team or clients. Use the sharing settings to grant access to specific individuals, and allow them to view, edit, or comment on the report. Collaboration ensures everyone stays informed and can contribute to data analysis and insights.
Conclusion
Congratulations! You've completed our beginner's guide to Google Data Studio. By harnessing the power of this versatile tool, you can transform raw data into appealing visualizations, gaining valuable insights for your business. Leverage the features and capabilities of Google Data Studio to streamline your data reporting process and make informed marketing decisions.