Custom Software Development
Jul 6, 2023
Services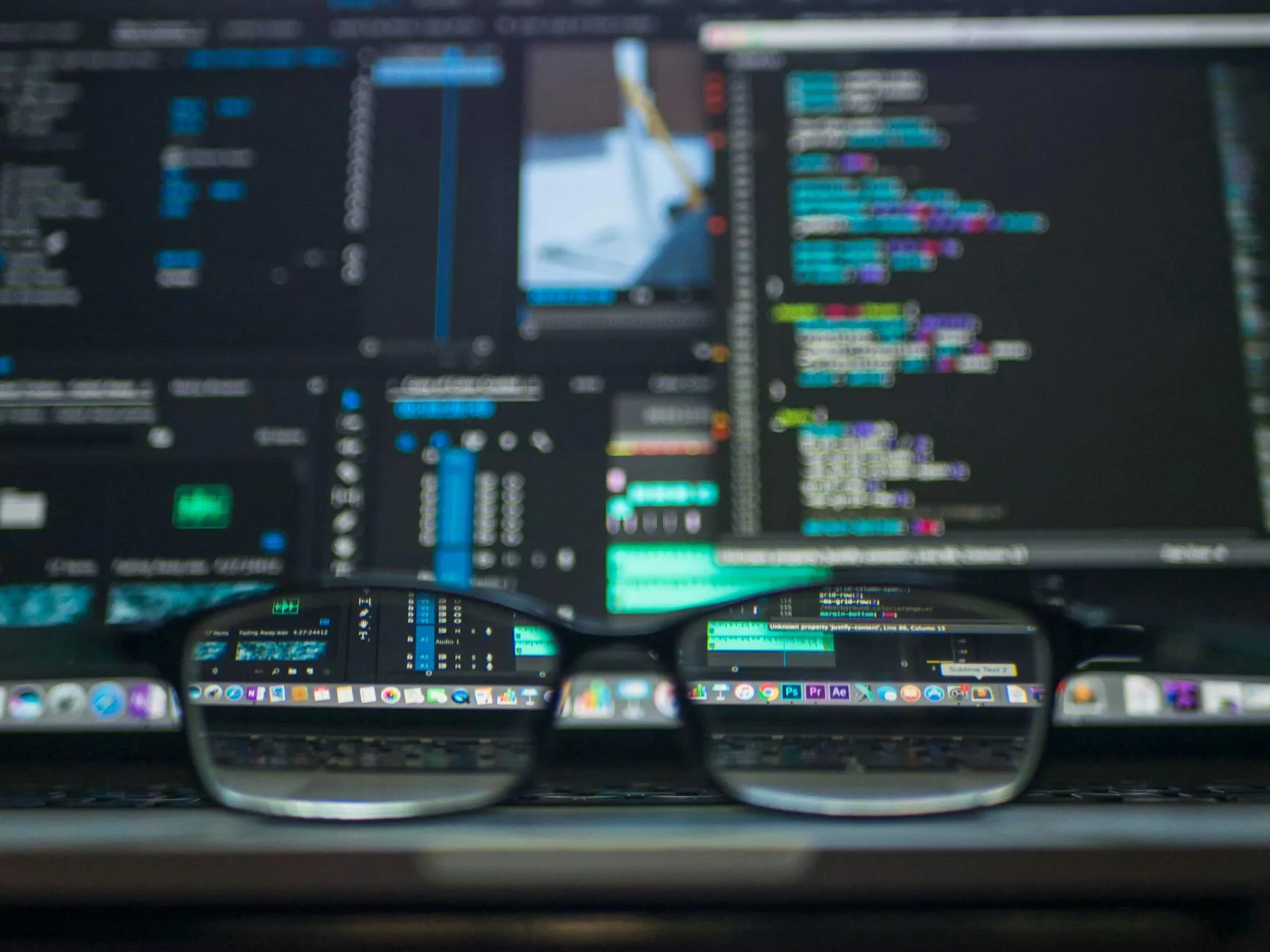 Welcome to SEO Experts Arizona, your trusted partner in providing exceptional custom software development services for businesses across various industries. With our team of highly skilled developers and our commitment to delivering innovative and client-centric solutions, we ensure that your software requirements are not just met, but exceeded.
Why Choose SEO Experts Arizona for Custom Software Development?
As a leading provider of custom software development, we understand that every business is unique and requires tailored software solutions to address their specific needs. At SEO Experts Arizona, we go above and beyond to create customized applications that align with your business goals and help you stay ahead of the competition.
Here are some reasons why you should choose us for your custom software development needs:
1. Expertise and Experience
With years of experience in the industry, our team of developers possesses an in-depth understanding of the latest technologies and trends. We stay updated with the ever-changing landscape of software development to deliver cutting-edge solutions that drive business growth.
2. Customization and Flexibility
We believe that off-the-shelf software solutions cannot cater to the unique requirements of every business. That's why we offer fully customizable software development services that allow you to have complete control over your application's features and functionality. We adapt to your business processes and tailor the software accordingly.
3. Comprehensive Approach
Our custom software development process involves a comprehensive approach, starting from gathering requirements to designing, development, testing, and deployment. We collaborate closely with you at every step to ensure that the final product meets your expectations and delivers measurable results.
4. Scalability and Future-Proofing
We understand that businesses grow and evolve over time. Our custom software solutions are designed to be scalable, allowing you to integrate new features and functionalities as your business expands. We future-proof your software investment, ensuring its longevity and adaptability.
5. Performance and Efficiency
Performance is a crucial aspect of any software application. Our developers employ industry best practices and utilize high-performance frameworks and technologies to create applications that are efficient, responsive, and have minimal downtime. We prioritize speed, stability, and user experience.
6. Security and Data Privacy
At SEO Experts Arizona, we take the security of your business data seriously. We implement stringent security measures to protect your software application from cyber threats and ensure compliance with data protection regulations. Confidentiality and data privacy are our top priorities.
7. Proven Track Record
We have a proven track record of delivering successful custom software solutions to satisfied clients. Our portfolio showcases our expertise in different industries, demonstrating our ability to tackle diverse challenges and deliver remarkable outcomes. Our clients' success is a testament to the quality of our work.
Our Custom Software Development Process
At SEO Experts Arizona, we follow a well-defined and efficient custom software development process to ensure that we meet your expectations and deliver optimal results. Here is an overview of our process:
1. Requirement Analysis
We begin by thoroughly understanding your business requirements and objectives. Our team conducts detailed discussions and analysis sessions to gather all the necessary information. This helps us map out the project scope and define the features and functionalities required in the software application.
2. Design and Planning
Based on the gathered requirements, our designers create a visual blueprint of the software application. We focus on user experience, interface design, and system architecture. Once the design is approved, we move on to planning the development process, including the technologies and frameworks to be used.
3. Development and Implementation
Our experienced developers come into action, writing clean and efficient code to bring the design to life. We use industry-standard coding practices and follow agile development methodologies to ensure flexibility and adaptability. Regular updates and progress reports keep you informed throughout the process.
4. Testing and Quality Assurance
We conduct rigorous testing at every stage of development to identify and fix any bugs or issues. Our quality assurance team performs comprehensive tests to ensure that the software meets the highest standards of functionality, performance, security, and user-friendliness. We strive for perfection.
5. Deployment and Support
Once the software is deemed ready for deployment, we assist you in the installation and setup process. We provide comprehensive documentation and training materials to facilitate a smooth transition. In addition, we offer ongoing support and maintenance services to address any future requirements or concerns.
Industries We Serve
Our custom software development services cater to a wide range of industries, including but not limited to:
Financial Services
Healthcare
Retail and E-commerce
Manufacturing
Logistics and Transportation
Education
Hospitality
We understand the specific challenges and requirements of each industry and have the expertise to create software applications that address their unique needs effectively.
Contact Our Custom Software Development Experts Today
Are you ready to harness the power of custom software development to take your business to new heights? Contact the SEO Experts Arizona team today to discuss your requirements and find out how our custom software solutions can transform your business processes and drive success. Let us help you outrank the competition and stay ahead in the digital realm.